Events
International Migrants Day - Delicious Evening Meal - All Proceeds to a Refugee Charity
Monday 7 December 18:00 until 20:00
Dhaba cafe - Arts C
Speaker: Indian Diaspora meal followed by a new local documentary film 'Tasting My Future'
Part of the series: Migrating out of Poverty

UPDATE on the event night Mon 7 Dec 2015:
The charity event for International Migrants Day hosted by Migrating out of Poverty and Global Studies was a huge success. The event raised £225 for the Migrant English Project (in less than 45 minutes).
Deccan Tiffin supplied the food and the theme of the evening was the Indian Diaspora. The menu featured classic dishes from the Indian diaspora in South Africa, Trinidad and the UK. We were hoping to attract around 50 people to the event but in the end there were nearly 80 there, and we even had to turn away at least 15 people who arrived a bit too late. The Dhaba cafe was steamy, sounding of chatter and Bollywood show tunes and with a lovely vibe.
There was a documentary film screening afterwards – "Tasting My Future", a film about refugees in Brighton and Hove, their personal stories and reasons for leaving their countries and how they come together through cooking and sharing food to build a new life here in the UK. There was a Q&A by Cathy Maxwell, one of the producers, and Reem, a refugee of Iraqi, Palestinian and Sudanese origins, who starred in the film. Overall, it was a complete success.
Thanks to everyone who came along and enjoyed the evening and, of course, thanks for your donations and support.
___
In recognition of International Migrants Day this year, Migrating out of Poverty and the School of Global Studies are putting on a charity event for a delicious evening meal created by Priya Deshingkar, Research Director of Migrating out of Poverty, and also executive chef of Deccan Tiffin, her foodie events enterprise. All profits from the meal will go to a charity working with refugees, the Migrant English Project, based at the Cowley Club.
We have also added a film to this event. A new local documentary called 'Tasting my Future'. It will start at 7pm in C133 lecture theatre just near the Dhaba cafe.
Please come on time for food, or we may run out....
LOCATION: DHABA cafe at Arts C on the University of Sussex campus
DATE: MONDAY 7 DECEMBER
TIME: 6PM
COST: STUDENTS £2 , STAFF £6

Tickets can be bought ahead of time at the Global Studies school office, or on the evening from 5.50pm.
The theme of the food is the Indian Diaspora. Menu:
SOUTH AFRICAN BUNNY CHOW
A hollowed out piece of bread filled with chicken curry
TRINIDAD BAIGAN CHOKA
Flame roasted aubergines with garlic and onion
BRITISH PEA KACHORIS
Baked pastry balls stuffed with spiced green peas
MANGO LASSI
A sweet yoghurt based drink with Alphonso mango puree and cardamom
Deccan Tiffin: http://deccantiffin.co.uk/
Migrating out of Poverty: http://migratingoutofpoverty.dfid.gov.uk/
School of Global Studies: http://www.sussex.ac.uk/global/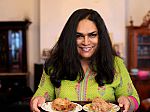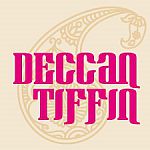 ---
By: Allison Baldasare
Last updated: Wednesday, 9 December 2015